Book on history of the Seychelles Baha'i officially launched-Publication by Marion Zarqani Gendron entitled: "The seeds are sown"
| 29 March 2008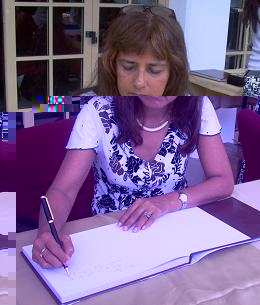 The book, authored by Marion Gendron was launched on March 21 (Baha'i Era 165), Baha'i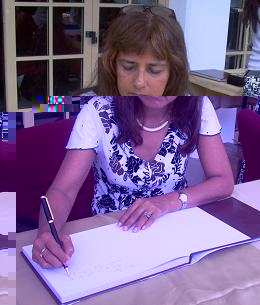 New Year, at 10.00 a.m, at the national Baha'i Centre, attended by many Baha'i friends and invited guests.
The ceremony was opened by the chairman of the National Spiritual Assembly, Selwyn Gendron, which was followed by the author, Marion Gendron, giving a vivid account of her experiences and the lessons she learnt as she went about writing and researching for the book over a period of many years. A power presentation followed featuring highlights from "The Seeds are Sown" which was both interesting and entertaining as guests were all led down memory lane, reliving together the acquisition and struggle to develop the Baha'i Centre at Roch Lane, the challenging task of acquiring legal status, the setting up the first administrative institutions, the obtaining of official radio broadcast time, amongst others.
The book is an important addition to our nation's religious history and official presentations were made to both the National Library and the National Archives represented by Denis Rose and Allain Lucas respectively. "The seeds are sown" is a vivid account, against the backdrop of a changing social and political scenario, of the joys and sorrows, victories and crises, courage and sacrifices of the small but dynamic Baha'i community in the 20 years following the first Baha'i pioneers to our shores and is replete with old photographs of the early pioneers and local believers.
The main principles animating the Baha'i Faith lies is its belief in the oneness of humanity and the oneness of God, of mankind and of Truth – a Truth that has been revealed to man in an endless series of divine revelations destined to bring about an ever advancing civilization, culminating in the Most Great Peace.
Many copies were sold at the end of the launch which was autographed by the author herself.
"The seeds are sown" is selling at the National Baha'i Centre bookshop (Tel 266 225) at R200.00 and will be available at a later date in bookshops in town.