Food plan aims for greater security
16-July-2004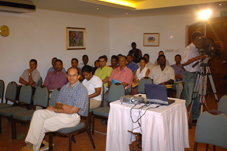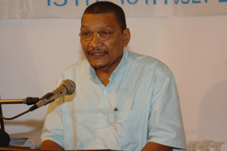 Drawing together staff from ministries, the private sector and NGOs, the two-day workshop falls under the UN Food and Agriculture Organisation' (FAO) National Medium Term Investment Programme (NMTIP) initiative.
The pan-African initiative was formalised with the endorsement of the Comprehensive African Agriculture Development Programme (CAADP) during a meeting in Rome in June 2002 between the FAO, African Union, Nepad representatives and member governments.
It sees FAO support given to the 49 participating countries to draw up their own NMTIPs which can then be submitted to a range of donor organisations to seek further funding.
This week's workshop, being held at the Berjaya Beau Vallon Bay Hotel, is intended to work through and, if accepted, validate the draft NMTIP for Seychelles.
The Seychelles NMTIP is already in its third draft and FAO consultant, Dr Mahamadou Maiga, stressed the fact that the workshop participants must not simply rubber stamp what is put before them, but must ensure that their final document is a true reflection of Seychelles' needs.
At present the NMTIP consists of five "bankable investment project profiles", namely: support for pork and poultry production; support for fruit and vegetable production; support for semi industrial and artisanal fisheries; and support for commercial forestry and wood utilisation.
Opening the workshop the principal secretary for Natural Resources, Finley Racombo, described the NMTIP as an opportunity to reflect the needs of the economy, food sub-sectors, food security and potential areas for investment.
"(The NMTIP) offers us tremendous opportunities to strengthen the efforts to achieve higher national food security," he said.
NMTIP was initiated in late 2003 and, while the majority of countries taking part have committed themselves to allocating at least 10 percent of their national budgets to its full implementation, Seychelles, with only 2.9 percent of national income coming from agriculture, is expected to make a far smaller commitment.
Two months will be spent finalising NMTIP before its submission to the FAO, following the completion of the workshop later on Friday.