Eco-labels on the way?
17-July-2004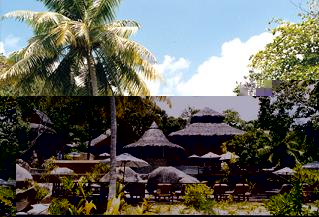 Working with the assistance of the Ministry of Tourism and Transport, Masters student Ueli Schneider, is investigating the need for and issues surrounding the implementation of a labelling system to show the environmental standing of holiday accommodation in Seychelles.

Mr Schneider's five week stay in Seychelles will examine the importance attached to environmental certification in the tourism industry and the feasibility of establishing a Seychelles specific label system or subscribing to an international label scheme.

Mr Schneider said that an eco-label can be used as evidence of a hotel's environmental, social and economic sustainability.

His study will look at the costs and benefits of joining one of the established systems, such as the ISO14001 labelling scheme or the opportunity for Seychelles to develop its own locally administered system.

"In Europe Seychelles is always linked with sustainability and purity and I hope to find the background for this," he said.
Mr Schneider said that his research has been conducted with four and five star hotels, which he said are seen as most likely to meet the financial costs of joining an international programme.

His comments were echoed by Frauke Dogley, Tourism Dpeartment Director of International Cooperation , who said, "We think that it will be of advantage in the long run, but we have to look at the different ways to go about it. We could set up a Seychelles eco-label or subscribe to an international system, but obviously this would present additional costs and, with the state the industry is in now, the hoteliers would be reluctant to take up additional costs,"

Mr Schneider said that implementing a labelling system, "would depend upon the resources here, on the personnel, the political willingness. It would be a question of months or years."

The research by the Swiss student will address issues raised in the Ecotourism strategy, launched in September 2003, and which included the establishment of an eco-labeling scheme as a possibility to be considered.

The final report on the eco-label issue is due to be released in November.