Trades tax concessions for farmers, fishermen
22-July-2004
This follows President James Michel's announcement in his 2004 National Day address on June 18 that trades tax on a number of agricultural and fishing items was being reduced in an attempt to give a boost to those two vital industries.
Announcing the reductions Wednesday July 21, the principal secretary for Natural Resources, Finley Racombo, said trades tax on the majority of those items have gone down from 50 percent to between 0 and 5 percent.
PS Racombo was speaking in the presence of the managing director of the Seychelles Fishing Authority (SFA), Rondolph Payet, the chairman of the Boat Owners Association, Beatty Hoareau, and the chairman of the Farmers' Association, Serge Benstrong.
PS Racombo said the reductions are an upshot of a series of consultations between farmers, fishermen and the government to review the trades tax on those items, and was in line with efforts being made to reduce the cost of living in the country, to boost productivity and guarantee food security.
The reductions, he said, would help reduce the operational and production costs that fishermen and farmers have to bear, and allow more benefits to be passed on to the consumers.
While seeds is one of the items on which trades tax has been removed completely, the majority of other items used by farmers have seen trades tax on them reduced to 5 percent. These include chemical products, ultra-violet shade cloths, plastic articles, barbed wires, netting, copper and aluminium tubes and pipes, pruning knives, water pumps, grass cutters, centrifuges, machine for the preparation of meat products, instruments for medical, surgical and dental uses in veterinary science, just to name a few. There has also been remarkable reduction in trades tax on refrigerated and insulated trucks used to transport perishable products which has gone down to 25 percent from 125 percent.
With regard to fishing, trades tax on bait and lubricating grease have been removed, whereas trades tax on resins used in the reparation of fibreglass boat, wax, chemical products, plastic articles used for the packing of goods, rubber materials, glass materials, air filter, gear box and transmissions shafts (not for cars), generators, outboard motors (below 50hp), battery of 200 Amps, among several others, have gone down to 5 percent.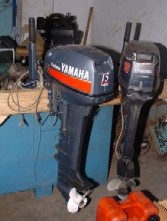 Though these reductions are targeting the fishing and agricultural sectors, Mr Racombo said that quite a number of these items are also widely used by other sectors and even in certain households, which means that the benefits will be shared by more people.
The government's priority now, he said, is to ensure the availability of these items in the country.
But the reductions, he said, should also be seen as an attractive opportunity for the private sector to pitch in in helping import these items and eventually improve productivity in the two sectors.
A new stock of a number of these items which were not available in the country, such as chemicals and fertilisers, will be arriving between the end of July and early August, Mr Racombo said.
He also said that the government was still holding talks with people in the production sector and more incentives are expected to be introduced in due course.