Reading Centre announces special package for August holidays
23-July-2004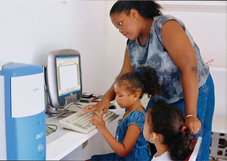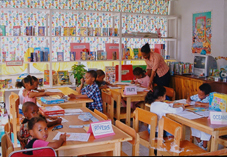 The August holidays run from Friday 13 up to Monday September 13.
Instead of opening to accommodate children in the afternoon only, the centre will remain open throughout the day during the week, except on Sunday, from 8.30 a.m to 3.00 p.m, where youngsters can come and take part in different academic and recreational activities.
Extra lessons will be provided from Monday to Friday and for a package of two weeks for a one-hour class per day, there is a special rate of R140.
In addition to that the centre will remain open on Saturdays from 8.30 a.m. to 1.00 p.m and for R25 per hour children of all ages can participate in different leisure activities such as story telling, educational games, quiz contests, story and poems competitions, reading and they can also watch documentaries on video as well as learn more about the use of computers.
Interested participants can collect leaflets at the National Library in town to learn more about the August holidays programme.