Move to reduce HIV/Aids cases
29-December-2008
Launched by the Ministry of Employment and Human Resources Development in collaboration with the International Labour Organisation (ILO), it will educate workers on how to avoid infection.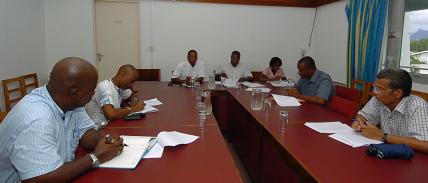 Information on the diseases and best practices to prevent them will be given out in workplaces. The project also aims to reduce the condemnation and exclusion of people living with HIV in the world of work.
A steering committee with representatives from the government, trade unions, employers' associations and non-governmental organisations has been set up to carry out and monitor the project.
Launching the committee recently at the Oceangate House boardroom, Jean Raguin, principal secretary for employment and human resources development, said the need for a safety- and health-conscious workforce cannot be overemphasised.
"We should not spare our efforts to impress this on the minds of our employers, workers and society at large," he added.
Mr Raguin said the HIV/Aids epidemic is having a serious impact on the health and safety of our workforce and is also limiting social progress and causing a decline in productivity.
"The project endeavours to contribute to reducing the number of new contaminations through prevention, by making information on these infections and on best practices and experiences concerning their prevention accessible to people in the world of work," he added.
The committee is headed by Donald Celestine and its other members are Antoine Robinson, Serge Low-Hong, Reginald Hoareau, Keven Aglaé, Rose-Mary Elizabeth, Maxwell Julie and Gilbert Sultan Beaudoin.
The committee, which will work in close collaboration with the ILO, will take part in regional workshops to exchange information on best practices and to consult on legal arrangements to defend the rights of people living with HIV.