President announces three constitutional appointments
30-December-2008
The President has also re-appointed Mr Hendrick Gappy as Electoral Commissioner.
The appointments, on the recommendations of the Constitutional Appointments Authority (CAA), are effective January 1, 2009 and are for seven years in each case.

Mr Fernando has been in active legal practice for almost 30 years in two Commonwealth countries, in Sri Lanka from February 1979 – January 1991 and Seychelles from February 1991 to date. He joined the Office of the Attorney General of Seychelles in February 1991 as a senior state counsel. In October 1992 he was promoted to the post of principal state counsel and in January 1999 appointed the Attorney General. He continued to hold this post until his present appointment.

Mr Govinden earned his Bachelor of Laws with Honours after three years of study in Mauritius. In 2000 he enrolled as an attorney-at-law on the roll of the Supreme Court, Seychelles. He served as state counsel in the Attorney General's office from 1998 to 2002. He was promoted to senior state counsel in 2002, principal state counsel in 2005 and deputy attorney general in 2007.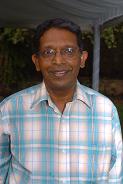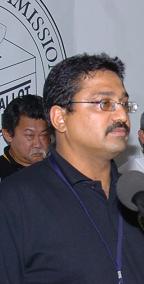 Mr Gappy will from next month start serving his second term as Electoral Commissioner.