New Anglican bishop for Seychelles elected
31-December-2008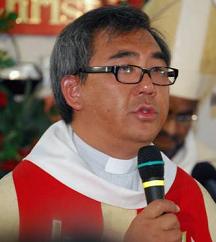 He succeeds Bishop Santosh Marray, who left the diocese at the end of October after serving as third Bishop.
The Bishop elect, who is popularly known as James Wong, was elected by the diocesan electoral college meeting under the chairmanship of Hilda Yerriah, who is the Chancellor of the Province of the Indian Ocean, and who was designated to preside over the election by Archbishop Ian Ernest.
Bishop elect James Wong is Mauritian and aged 48 years. He is currently the Archdeacon of the diocese of Mauritius and rector of St Thomas church Beau Bassin. He is married and has two grown-up children.
A date will now be fixed for his consecration as the new Bishop of Seychelles.