Tourism 2008-Need for alternative markets to keep Seychelles tourism sustainable
31-December-2008
The 100,000th visitor was welcomed a week earlier, in August, compared to last year. The tourism industry, however, started feeling the shockwaves sent by the credit crunch in October after it hit in September.
Come end of October, our islands were welcoming fewer visitors with the statistics recording a drop of 15 percent compared to the same month in 2007. Despite the decreases which have followed, we are only at a slight decrease of one percent compared to last year and this is in spite of the credit crisis and the rise in the cost of living on a global scale.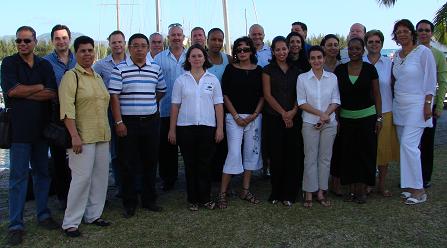 "This slight decrease proves that the Seychelles Tourism Strategy is correct and sound," says the CEO for the Seychelles Tourism Board, Maurice Loustau-Lalanne.

The global tourism industry will, however, need to switch tactics in this trying era and Seychelles is not spared this transformation with the Seychelles Tourism Board (STB) aiming to enhance its collaboration with the local trade to bring about the most effective ways in tapping into beneficial markets. STB has already started paving the way for this collaboration by being the agent either initiating or supporting different activities held throughout 2008.
The marketing meeting at Labriz Silhouette in August was one of these. It was held to devise strategies for marketing the Seychelles and had the prominent participation of the trade. Another, much more recent, activity was a workshop offering local trade partners expertise in penetrating the middle east market and which proved to be successful as the trade partners which attended made immediate changes to accommodate this consumer group.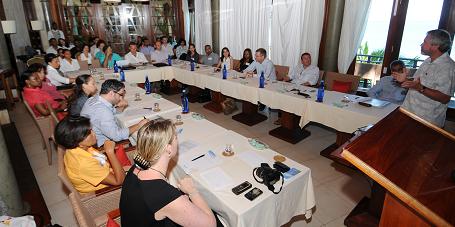 As a result in just two weeks - the week ending December 7 - there was a boost in visitor arrivals from the Middle East; a record of 571. This is the highest we have recorded so far from this market in one week.
Seychelles tourism will need to keep sourcing alternative markets to be sustainable and the Middle East market is a promising one. Investors from the Middle East are currently investing around $1.98 billion in the local hotel industry with hotels like Emirates, Four Seasons, Raffles, Qatar and more well under way.
"Hotel projects that have been approved and have broken ground are continuing in 2009," says Mr Loustau-Lalanne. "The timeline and the number of new hotels need to be altered slightly to reflect local conditions. There have not been any reports of any cancellations coming from the projects."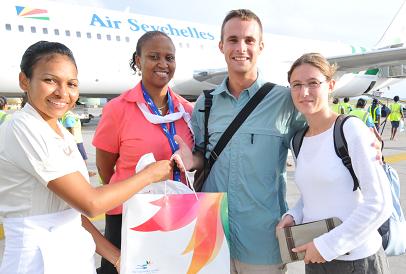 Other upcoming hotels with other foreign investors are Zil Pasyon, Ephelia, and Desroches. These hotels will increase our bed capacity and provide more jobs in our tourism industry. East market can also provide a reliable market for Seychelles.
However, more strategies need to be applied and more markets need to be explored in order to create a consistent and reliable source of visitors for and to secure the tourism industry in Seychelles for 2009 and beyond.
Contributed