Election in the Maldives-Electoral Commissioner on Commonwealth expert team
04-May-2009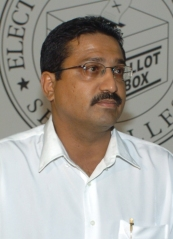 The Expert Team will be led by Frances Bailey MP and will include M.I. Abdool Rahman and Hanif Vally.
The CET will be supported by a three-person staff team.
All three members of the team, including Mr Gappy, also formed part of the Commonwealth Observer Group to the Maldives Presidential election in October 2008.
According to its terms of reference, the CET "shall observe the preparations for the election; the polling, counting and results process; and the overall electoral environment."
An invitation letter to Mr Gappy states that all observers have been invited in their individual capacities.