News bureau to win higher profile for Seychelles' tourism
08-May-2009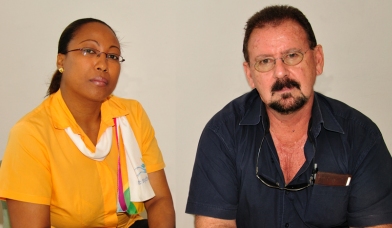 The bureau, run by the Seychelles Tourism Board (STB) under its restructuring programme, will ensure quality and consistency in all internal and external tourism-related releases.
It will be run jointly by the STB's Lena Hoareau and copywriter and tourism consultant Glynn Burridge, both of whom have been working in tourism for much of the past decade.

Their knowledge of the destination will allow for a new dynamism in media communications about tourism.
It is envisaged that the new bureau will work closely with other national press bureaux to ensure matters of national importance receive swift attention, and internal and external press releases are properly targeted and of high quality and consistency.
Alain St Ange, the STB's newly appointed director of tourism marketing, said: "The new STB needed to be able to take much firmer control of its own PR and to be able to tell the world of the many positive things happening in our country instead of allowing negative press coverage of Seychelles to go unchecked."
One of the main functions of the tourism news bureau will be to set up and maintain close links with the local and international media, which will give Seychelles greater coverage at home and, especially, abroad.