Grand Anse Praslin pays tribute to medical staff
14-May-2009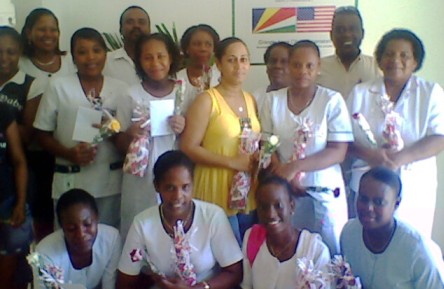 In a ceremony at the district's health centre on Tuesday, each staff member received a token of appreciation from district administrator Moses Barbé.
The gathering coincided with International Nurses' Day.
Mr Barbé thanked the staff for their exemplary service, which he said contributed greatly to the development of the district and the wellbeing of its people.
He called for a stronger partnership between the community and other organisations in the district to ensure positive results for all concerned.