Not 'all work and no play' for IOT staff
30-May-2009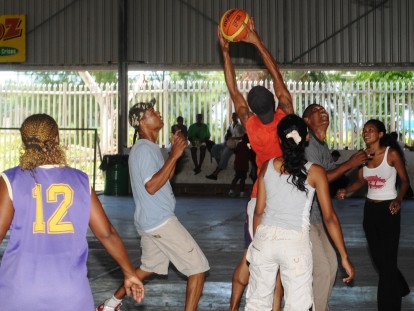 The company regularly organises social activities and, as usual to mark Labour Day, it held a sports and fun day.
The event took place on Saturday May 2 at the SMB Hall, Roche Caïman, and ran from 10am to 5pm.
The workers had a day full of games, fun, music and dancing, and enjoyed refreshments and snacks provided by the company.
Games featured included volleyball, netball, basketball, football, domino, tug-of-war, obstacle and sack races, as well as egg and spoon races.
As usual the games were not organised mainly for the sake of competition but rather to encourage as many people as possible to take part and have fun.
During the event, many workers formed teams of dancers, singers and musicians who entertained their colleagues the whole afternoon, showing off plenty of talent from their own countries.