Southern Region Senior Athletics Championship-Leveau-Agricole and Woodcock gold medallists
02-June-2009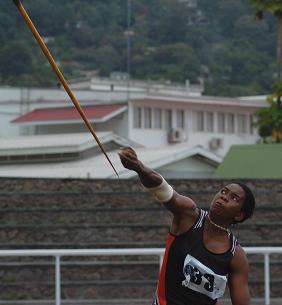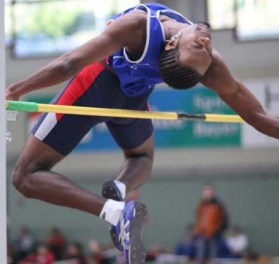 GOLD MEDALLISTS … Leveau-Agricole and Woodcock
Three-time Sportswoman of the Year Leveau-Agricole was the only competitor to beat the 50m mark, with a winning distance of 50.97m.
South African Brits Tazmin won the silver medal with a best effort of 49.85, and the bronze medal went to Mozambican Salome Mugabe with 37.27m.
Four other female javelin throwers took part in the contest.
With African champion and record holder Kabelo Khosiemang of Botswana absent, Woodcock won in front of two jumpers from the same country to climb to the top of the medal rostrum of the men's high jump contest.
The young Seychellois, who trained with Kabelo in Germany for two years, cleared the bar at 2.15m for the first time this year to win the contest.
Onnaye Ramohube and Lebopo Malambane were credited with 2.10m to finish second and third.
On the track, Danny D'Souza was ranked seventh in the 100m final with a time of 11.07 seconds.
South African Kagisho Khumbane won the gold medal with 10.59 seconds. Another South African sprinter, Hannes Dreyer, was second with 10.61 and he was followed in third place by Tshepang Tshube with 10.67 seconds.
D'Souza clocked 11.21 seconds to finish second in the first heat won by Namibian Hitjivirue Kaanjuka in 11.04 seconds.
Some 600 athletes from Botswana, South Africa, Namibia, Malawi, Madagascar, Lesotho, Swaziland, Mauritius, Seychelles, Zimbabwe, Mozambique and Namibia battled it out in Gaborone in the biennial regional competition.

G. G.