Sol Campbell holidays here
08-June-2009
Born Sulzeer Jeremiah Campbell, Campbell stayed at the Banyan Tree Resorts, visited Denis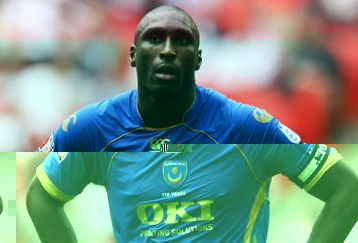 Island, mingled with football fans at Le Méridien Fisherman's Cove Hotel and dined at Le Corsaire Restaurant.
He started his professional career at Tottenham Hotspur, where he spent nine years. He made his first team debut for the Spurs when he came on as a substitute for Nick Barmby in December 1992 at 18 years old and scored against Chelsea.
Campbell successfully captained Spurs to a League Cup final win over Leicester City in 1998-1999 and in 2001 he made the switch to Arsenal – Spurs' greatest rivals.
In his first season with the Gunners, he enjoyed immediate success as he won a double – Premier League and AF Cup – under French manager Arsène Wenger, partnering either Toby Adams or Martin Keown at the back.
In 2002-2003, he won the FA Cup, but Arsenal relinquished the Premier League title. He was instrumental in defence during the 2003-2004 season as Arsenal returned as Premier League champions without losing a single game.
He again won an FA Cup winners' medal with Arsenal in 2004-2005. The defender's last contribution for Arsenal was to score the opening goal from a Thierry Henry free-kick after a foul on Emmanuel Eboue in the 2006 UEFA Champions League final against Barcelona, but he ended up on the losing side – 1-2 – at the Stade de France in Paris.
Campbell ended his five-year spell with Arsenal in 2006 after having made 197 appearances and scoring 11 goals in all competitions for them.
Voted 15th into the 'Gunners' Greatest 50 Players' poll in 2008, Sol arrived at Portsmouth in the summer of 2006 and replaced Dejan Stefanovic as captain for the 2007-2008 season. He led Pompey out as captain at the Wembley Stadium in the 2008 FA Cup final, which they won 1-0 against Cardiff City F. C.
After making his debut for the England national team on May 18, 1996 under Terry Venables, the no-nonsense defender, who has been capped 73 times, is the first player to have represented England on the pitch in six consecutive international tournaments – UEFA European Football Championship (Euro 96) in England, World Cup 1998 in France, Euro 2000 co-hosted by Belgium and the Netherlands, World Cup 2002 co-hosted by South Korea and Japan, Euro 2004 in Portugal, and World Cup 2006 in Germany.
G. G.