Minister hails Israel-Seychelles cooperation
12-June-2009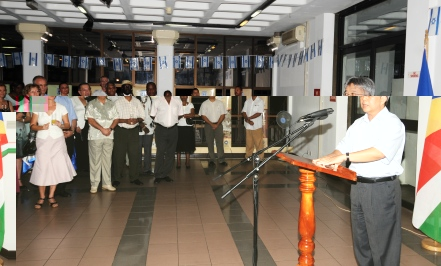 He was speaking at a special gathering at the National Library on Tuesday to commemorate the 61st anniversary of the founding of the State of Israel.
Hosted by the Israeli ambassador to Seychelles, Jacob Keidar, the ceremony was attended by principal secretary for foreign affairs Joseph Nourrice, principal secretary for youth, sports and culture Denis Rose, Bishop Denis Wiehe of the Catholic Church, government officials and diplomats among other guests.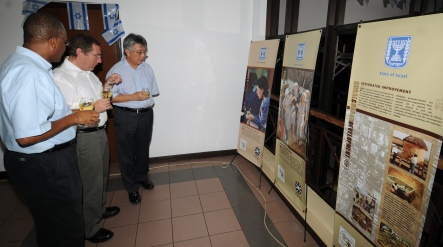 On behalf of President James Michel and the people of Seychelles, Mr Shamlaye congratulated President Shimon Peres and the people of Israel on the occasion and wished them success and prosperity.
He also thanked the Israeli government for its continuing support, notably in the field of medical help and training.
Mr Keidar praised Seychelles for its progress and promised further support from his country to strengthen the existing cooperation.
The guests also viewed an exhibition showcasing 50 years of Israel's Centre for International Cooperation.
Under the umbrella of the country's Ministry of Foreign Affairs, the centre has the role of extending and sharing knowledge to empower developing nations.