8th Indian Ocean Island Games-Drivers congratulated on job well done
23-August-2011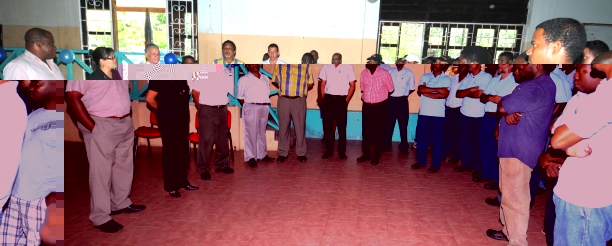 Attending the event was the company's chief executive Veronique Laporte, principal secretary for Youth and Sports Denis Rose and Games commissioner Eric Arnephy.
In a short speech, Ms Laporte congratulated the company's staff, especially the drivers, for a job well done and praised them for their professionalism and dedication during the hectic period.
She also thanked Paul DeCommarmond, manager for contract buses (vehicle hire) for taking on the majority of the responsibility for handling and managing the drivers and the buses.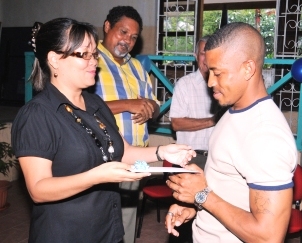 Mr DeCommarmond (photo left) and Ian Rose receiving their reward


Mr Arnephy also expressed his gratitude for the "excellent work done by the SPTC staff".
"Being a driver during the Games is an important element and although it is not a major highlight of the event, it still plays an important role in helping to put the pieces together and ensuring everything runs smoothly," said Mr Arnephy.
At the end of the short ceremony, Ian Rose, an SPTC staff member and one of the local athletes to secure a gold medal in weightlifting, was rewarded with a cheque.