Foreign Affairs ministry appoints new directors
25-August-2011
Michelle Murray and Kenneth Racombo, who both graduated from the Young Leaders Programme with Masters in Strategic Management in 2009, have recently returned to Seychelles after serving in Seychelles embassies abroad and took up their new posts earlier this month.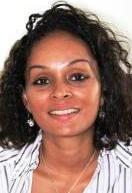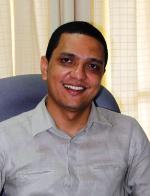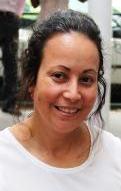 The new appointees: (from l to r ) Ms Murray, Mr Racombo and Mrs Michel
Ms Murray, who has been with the ministry since 2006, has been appointed director of International Relations after three years in the Seychelles embassy in Paris, France.

Mr Racombo has been appointed director of Development and Regional Integration following a career with the ministry spanning 14 years, including a three-year posting in Seychelles' embassy in Pretoria.
Sandra Michel, a law graduate who has worked with the ministry's Treaties and Legal Affairs Division for over eight years, has also been promoted to position of director for the division. Mrs Michel will take up her new post next month.
These new appointments follow the recent postings of Selby Pillay (formerly director general of International Relations) to the Seychelles office in New York, Beryl Samson (formerly director general of Development and Regional Integration) to the embassy in Brussels, and Conrad Mederic (formerly director general of Protocol, Treaties and Consular Affairs) to the Seychelles high commission in Pretoria.
The Minister for Foreign Affairs, Jean-Paul Adam, has said that these new postings and appointments are in line with a planned rotation scheme of the ministry which is geared towards maximising the potential of Seychelles diplomats and offering a wide range of experience.
"The Ministry of Foreign Affairs is the fastest growing ministry in Seychelles today as we build up our capacity to continually rise to the challenges of a globalised world," said the minister.
"We try to give all our diplomats a broad range of experience so that they can continue to effectively pursue our policy of active economic diplomacy. I hope these new directors will serve to inspire other young Seychellois to consider a career in diplomacy."