Football-Seychelles move 24 places up the Fifa ranking
25-August-2011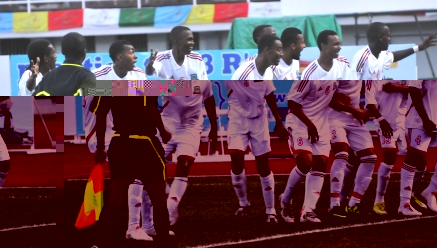 Going into the Games ranked 199th on 78 points, Seychelles are now 175th with 85 points.
In the pool stage of the IOIG, the Seychelles team drew their first match 0-0 against the Comoros at the Amitié stadium on Praslin, before defeating the Club M of Mauritius 2-1 in their second encounter at Stad Linite. In the third match at Stad Linite, the boys of coach Ralph 'Tiapout' Jean-Louis easily disposed of the Maldives selection on a 5-1 score to top pool A.
In the semifinal, extra-time was needed for the Seychelles team captained by Don Anacoura to eliminate Reunion 2-1 and clash with Mauritius again in the final.
Seychelles won the final 4-3 on a penalty shoot-out after the score was tied at one goal apiece after normal and extra-time.
The region's highest ranked team Madagascar have lost three places overall. They are now 152nd with 139 points, compared to 149th before the start of the Games. Coached by Mosa who led them to victory in 1990 on home soil and in 1993 in Seychelles, Madagascar were booted out of the competition in the group stage.
The Maldives have also lost two places – dropping from 160th to 162nd place overall with 105 points – while the Comoros have lost seven places. They are now 182nd on 68 points, compared to their previous ranking of 175th.
Other than Seychelles, Mauritius is the only other regional country to have climbed up the Fifa ranking ladder. It has moved up seven places – from 195th to 188th with 35 points.
The Ivory Coast of Chelsea striker Didier Drogba are Africa's number one team with 918 points to be ranked 15th worldwide. Egypt are second in Africa with 739 points and 34th in the world.
The Netherlands have overtaken Spain as the number one team in the world with 1,596 points.
The Spaniards are second on 1,563 points.
The Fifa world rankings is a ranking system for men's national teams who are ranked based on their game results with the most successful teams taking the highest ranks. Points are awarded based on the results of all Fifa-recognised international matches.
Under the existing system, rankings are based on a team's performance over the last four years, with more recent results and more significant matches being more heavily weighted to help reflect the current competitive state of a team.
R. D.