Court of Appeal hails former judge
27-August-2011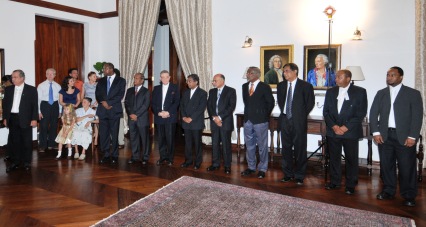 Mr MacGregor said Mr Hodoul's resignation comes after a distinguished career as a jurist graduating as a Barrister 38 years ago at the Middle Temple, Inns of Court School of Law in London in 1973.
Prior to that he graduated in the Ignatius Loyola University in Montreal, Canada.
He practiced as a lawyer until 1977 when he became a minister, a post he occupied until 1992.
In 1992 he was part of the then Constitutional Commission, and also returned to private practice until 2005 when he was appointed as a Judge of the Court of Appeal.
Prior to that he also served for a while as chairman of the Bar Association of Lawyers.