Seychelles to partner with world class centres for marine research
27-August-2011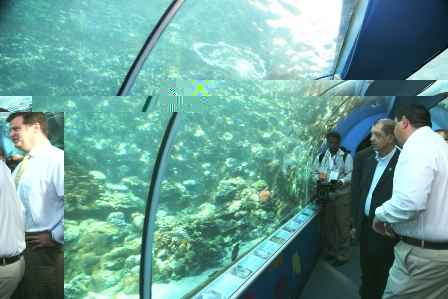 "The three centres of marine research in Townsville have given us a valuable insight into the management of marine national parks, ideas for new tourism and scientific projects, as well as experience of the wonders of the underwater world which we share," said President Michel.
The President visited the Great Barrier Reef Marine Park Authority aquarium and was briefed on the possibilities of creating such an educational and tourism attraction in Seychelles.
"This would be a wonderful addition to our portfolio of eco-tourism projects and to showcase our natural heritage as well as provide the resources for marine research, educational visits and a new tourism venture."
The President and his delegation also discussed marine park authority management and best practice measures to keep marine parks clean, safe and preserve the biodiversity of these vulnerable environments.

At the Australian Institute of Marine Science, the President toured the facilities and was presented with some of the latest reef and climate change researches.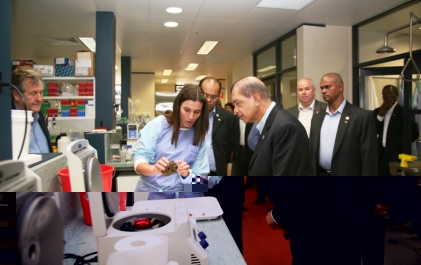 "I am impressed with the similarity between the research of AIMS and the effects of climate change that we are experiencing in Seychelles. They can help us with mitigation strategies and we can contribute to the valuable work they are undertaking," said the President.
The vice-chancellor of James Cook University (JCU), Sandra Harding, welcomed President Michel as well as the president and the vice-chancellor of the University of Seychelles (UniSey), Dr Rolph Payet, to the Townsville campus, where the presidential delegation and the University management discussed the first phases for the development of research and academic programmes between JCU and UniSey.
JCU is ranked first in the world for coral reef research.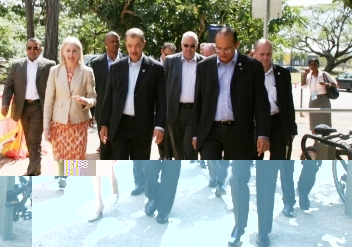 The President met two Seychellois marine science PHd students at James Cook University – Karen Chong Seng and Michelle Esparon – praising them for their choice of studies, and expressing the hope that they would bring back their knowledge and experience to their homeland.