Dancers stage new skills in biennale des danses
27-August-2011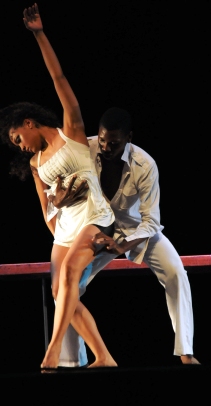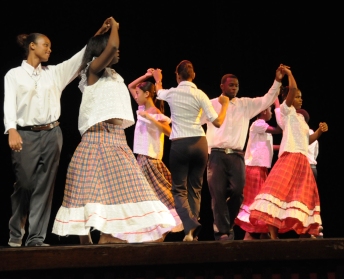 French choreographer Jimmy Vairon and dancer Marcus Foo from Singapore also took part in this year's show held in the presence of Social Development and Culture Minister Bernard Shamlaye as well as the National Arts Council chief executive Benjamine Rose and other guests.
Most of the pieces performed by the over 40 dancers were choreographed by local choreographers Denis Rose, Daniella Rose and Ruth Louise.

There were also traditional dances like moutya and kontredans put together by Marietta Matombé and Alain Jules.
Mr Vairon got the chance to showcase his talents with more advanced local dancers. Mr Foo also took part in such presentations which were greatly appreciated by the audience.

Many modern lighting techniques were also used throughout the show to give an extra touch to the performances.
Dancers also wore outstanding costumes for the hip hop dances.
Apart from dancers, popular local artistes like Chico Martino and Daniella Pragassen with their song Pour Touzour, Michelle Marengo with File Kreol and Ruben with Mon Lanmoure were also there to entertain the crowd.
After the biennale show, dancers from districts as well as the School of Dance students received certificates.
Miss Louise said the show was a success even though they had less than 10 days to prepare it.
J.L.