Eden Island marks fifth anniversary
29-August-2011
To mark the occasion, a cocktail was held at Eden House on Wednesday evening where guests included former vice-president Joseph Belmont, the Minister for Investment, Natural Resources and Industry Peter Sinon, Attorney General Rony Govinden and Central Bank of Seychelles governor Pierre Laporte.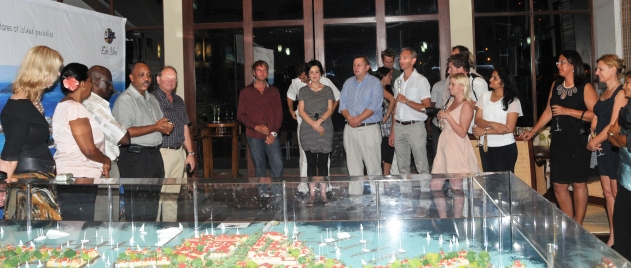 Eden Island director Craig Heeger, who hosted the event, recounted to those present the history of Eden Island and Eden Bridge and how today the vast expanse of reclaimed land has been transformed into a residential property.
"We have gone through hardships like every other company, especially during the time of the collapse of the world economy, and in the collapse of the leisure market but one of the critical decisions we made was to maintain our prices at no less than the prices at the first day of the depressions," he said, adding that the move paid off in the end.
Mr Heeger also said Eden Island will continue to support growth in Seychelles.
Minister Sinon said Eden Island is a living example of a public/private partnership and that looking at other areas in Seychelles, such as our commercial and traditional fishing ports, they are all reclaimed land like Eden Island which has shown to be an asset to the country.
"Reclaimed land in Seychelles has developed in Seychelles and although I was not present when Mr Belmont launched the project, I have followed its development and thank all the people involved for their belief in the project," he said.
The night ended with a dinner for all invited guests.