Air Seychelles ends Falklands charters
31-August-2011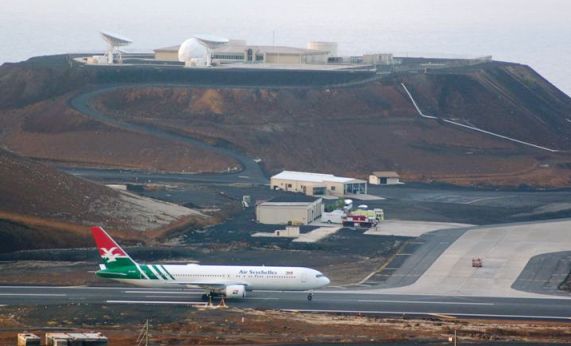 This is because the national airline has embarked on a new strategic plan whereby it will concentrate more on its core business in flying more passengers from Europe to Seychelles and vice versa.
The South Atlantic Airbridge contract with the UK Ministry of Defence started in January 2010 with two weekly Air Seychelles flights operating from the RAF Brize Norton air base in Oxfordshire, England to Ascension Islands and then onto the Falklands.
An Air Seychelles B767 aircraft operated its second to last charter flight for the British Ministry of Defence from the Falklands yesterday evening and is expected to land at the RAF Brize Norton airbase in the UK today.
The last flight from the Falklands departs this Friday and arrives Brize Norton the following day.
Air Seychelles executive chairman, Maurice Loustau-Lalanne has said: "Our Falklands contract providing an airbridge from the United Kingdom to the Falklands for the Ministry of Defence has now ended and we are now concentrating on our core business in flying more passengers from Europe to the Indian Ocean region, as part of a revamped strategic plan."
The B767 aircraft which was operating the UK-Falklands route will now be deployed to serve the Seychelles–London route via Italy starting on September 8.
In his note of thanks to the services rendered by Air Seychelles, the out-going commander of the British Forces in the South Atlantic Islands, Commodore Philip Thicknesse, said: "Both my command team and I found your crew exceptionally courteous and professional and they managed the challenge very well – and Air Seychelles has been very highly regarded from our island community."
Air Seychelles successfully bid for the contract in 2009 after the UK Ministry of Defence had to seek a replacement for the previous operator which had stopped flying.
Several other prestigious airlines bid for the contract but Air Seychelles was successful due to its experience with Boeing 767s and flying to island locations.
Air Seychelles is also considered as one of the world's most experienced B767 operators with over 20 years extended range operations.