Update on Appeal for Horn of Africa-Response positive, says Red Cross
03-September-2011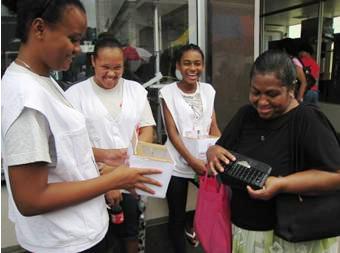 Volunteers in action last Saturday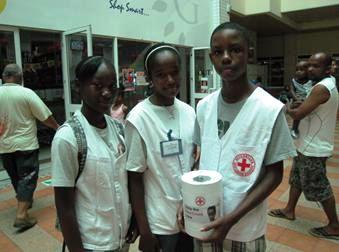 "So far about ten (10) organisations and companies have shown interest and requested donation boxes. There have been some individual contributions as well," says the communiqué.
The RCSS is informing members of the public that a group of volunteers will be in town from 8.00am till 1pm with collection boxes.
The volunteers were in town last Saturday and managed to get a little over R6000 as contributions.
For donations please contact the Red Cross Society of Seychelles on 4374544 or 2712888 or make a direct transfer on account number 101069230.