Hindu procession attracts large crowd
03-September-2011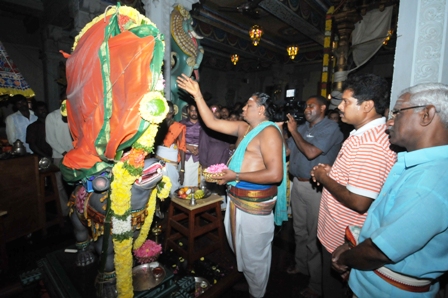 Scenes prior to (above) and during the procession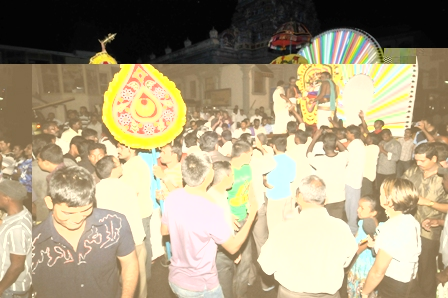 The colourful procession is an annual event held at all Hindu temples that are presided over by deity Lord Vinayagar, who is also called Lord Ganesh.
Joining the event at the temple were Designated Minister Vincent Meriton and Minister for Social Development and Culture Bernard Shamlaye.
The colourful chariot was drawn by devotees in front of the temple to start the procession.
It went through Revolution Avenue, Harrison Street, Lodge Street and back to Quincy Street whe
re it began.
Defying sporadic rains, the crowd of onlookers watched and enjoyed the procession while being entertained by the Nathaswaram music being played.
The religious observances, which started in the Navasakthi Vinayagar Temple, will last for ten days.