President Michel's historic state visit to Australia-More highlights of a "highly successful" visit
03-September-2011
During his visit, which took him to Melbourne, Canberra, Townsville and Brisbane, among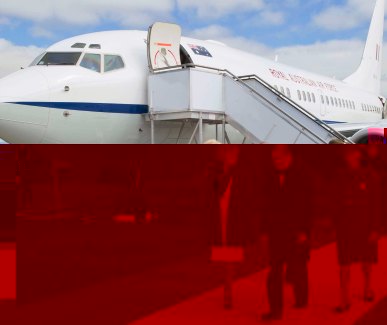 other key places, President Michel and his delegation met and held talks with Governor general Quentin Bryce, Prime Minister Julia Gillard and the Deputy Premier of Victoria, Peter Ryan.
He also met the chief executives of the Great Barrier Reef Marine Park Authority, the Australian Institute of Marine Science and James Cook University in Townsville to discuss greater cooperation between these world class centres of marine research and conservation, and the Seychelles government and the University of Seychelles.
With the Minister for Defence, Stephen Smith, he discussed maritime security and anti-piracy initiatives.
The President also discussed development and environmental issues with the Minister for Resources, Energy and Tourism, Martin Ferguson.
His meeting with the Victorian Employer's Chamber of Commerce and Industry reinforced his call for direct air links to be established from Australia to Seychelles in order to improve tourism and trade flow, and make the two countries more accessible to each other.
During his meeting with the Speaker of the House of Representatives, Harry Jenkins, and the President of the Senate, John Hogg, the President and the Australian parliamentarians spoke about the possibilities of setting up a parliamentary exchange visit between the Seychelles' National Assembly and the Australian House of Representatives which could serve as an important platform for both countries to exchange views on mutual concerns and promote bilateral cooperation in such areas as international cooperation, and environmental protection.
In Brisbane, he met the Vice-Chancellor of the University of Queensland to discuss climate change, sea level rise and renewable energy.
It was agreed that a memorandum of understanding be developed between the University of Seychelles and the University of Queensland.
The President also met the deputy Leader of the Opposition of the Australian Parliament, Julie Bishop.
The President also had the opportunity to meet a wide range of Seychellois Diaspora in Australia who he said have the potential to contribute to the development of Seychelles as well as Australia.
The President was accompanied on his visit to Australia by the Minister for Foreign Affairs, Jean-Paul Adam, the chief executive officer of the Seychelles Tourism Board, Alain St. Ange, the vice-chancellor of the University of Seychelles, Dr Rolph Payet, and the Seychelles high commissioner to India, Dick Esparon, who is accredited to Australia. The Australian high commissioner to Seychelles, Sandra Vegtig, was also accompanying the delegation.