Victoria and Chinese city of Meizhou strengthen twinning agreement
05-September-2011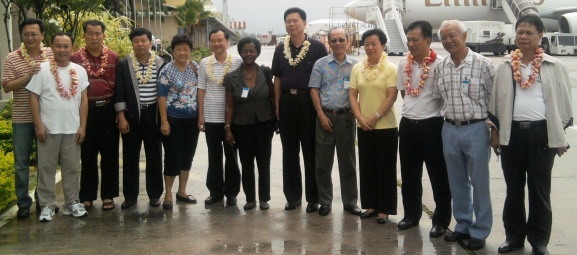 The delegation, headed by Li Jinyuan -- chairman of the Chinese People's Political Consultative Conference (CPPCC) Meizhou committee -- also took the opportunity to renew local contacts in view of breathing new momentum in the long-standing friendship between Victoria and Meizhou.
Victoria and Meizhou signed the twinning agreement in the 1990s and it is the first agreement Victoria signed with a Chinese city.
Meizhou is the city where the majority of the Chinese community living here comes from and these include the well known merchant family of Hissen.
The Meizhou delegation met the local Chinese community through various meetings with the mayor of Victoria Marie-Antoinette Alexis and other government officials and during a dinner which their association, headed by François Sham Pen Tong, organised.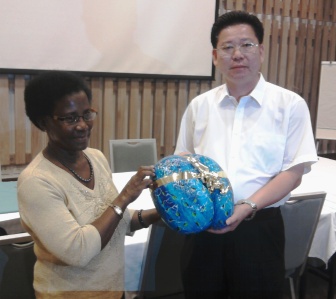 A large number of Chinese took part in the event and it was an opportunity for them to meet the leaders from their city of origin and get hands on information of what is happening there.
More contacts were established and talks centred on ways to ensure the agreement between the large city and Victoria remains active.