Court says Assembly properly dissolved
06-September-2011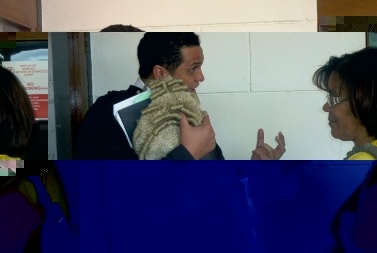 The court further ruled that efforts to remove her as a member of the Seychelles National Party failed as they did not meet the requirements of the SNP constitution so she was still a member of the party as well.
Judges Duraikanu Karunakaran, Niranjit Burhan, Bernardin Renaud and Gustave Dodin made the unanimous rulings in specially made up benches of the court at which attorney general Rony Govinden represented the speaker of the National Assembly, Bernard Georges the SNP as Basil Hoareau represented Mrs Carpin
Commenting after the ruling, Mr Govinden said:
"The court said where there are standing orders the remedy is before the National Assembly itself and the issues need not have been brought to the Constitutional Court. A member should have made an objection under Standing Order number 45 allowing the point to be addressed by the Assembly.
"The court also ruled the motion to dissolve the assembly was properly framed in line with the Constitution.
"The court found that the letter given by the leader of the opposition (Wavel Ramkalawan) to replace Mrs Carpin by somebody else was wrongly issued and did not meet the conditions of the Constitution which requires the name of the person replacing a member to be on the same notice. There was no such name so the notice was null and void. In that case, Mrs Carpin remained a member exercising all her rights and privileges as well as immunities, so she rightly voted on July 12."
Whether or not the Assembly had been effectively dissolved was important as it is that dissolution that paved the way to the proposed National Assembly election for which candidates are presenting their nominations to the electoral commission today.