10th All-Africa Games in Maputo, Mozambique – September 3-18-Boxing
06-September-2011
Winner of the 69kg division gold medal at the recent Indian Ocean Island Games here, Julie was one of the country's hopes for a medal at the 10th All-Africa Games. Too casual in his fighting, Julie allowed his opponent to score easily points as he lost the bout 13-17.
Disappointed with his performance, Julie said a lack of serious preparation for the competition is the main reason behind his below-par performance. He explained that, after the IOIG, he did not train intensively, but only polished his techniques.
Julie added that he is confident the two remaining Seychellois boxers in the completion – Andrique Allisop and Keddy Agnes – will come out with good results.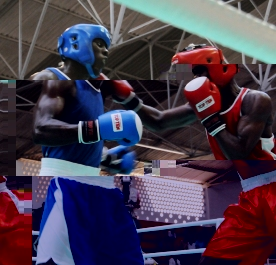 "They are still young and full of energy, compared to me and Jovette who have been around for quite a while," he added.
Meanwhile, Allisop was expected in action yesterday.
. Texts by our journalist in Maputo, Roland Duval
. Photos by Joena Bonnelame in Maputo