Order of names on ballots and of broadcasts decided
08-September-2011
As the other areas have no independent candidates, the names of the PDM runners will be at the top followed by those of Parti Lepep candidates during the September 29, 30 and October1 National Assembly polls.
The same order will be used for party political broadcasts on Seychelles Broadcasting Corporation's radio and television, where each candidate will make a 13-minute opening statement, a five-minute address halfway through the campaign and a 13-minute closing address.
These decisions were made through the casting of lots at the Electoral Commission's temporary office at the National Library building, in the presence of independent candidate Mrs Hoareau, Marie-Louis Potter who represented Parti Lepep and Jane Carpin who represented the PDM.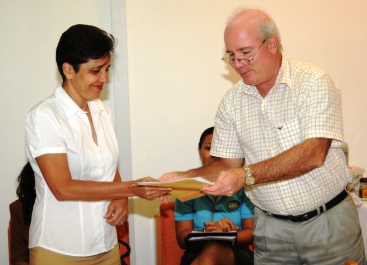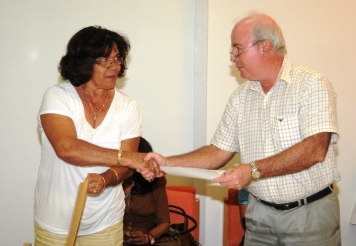 They also collected and signed for the candidates' 51 nomination certificates, meaning their registration – which was done on Tuesday – was successful.
The commissioners earlier met the candidates and talked about the code of conduct for the elections
The broadcasts will begin on September 12 and go on until September 25, following a sequence matching the district names' alphabetical order.