Clean-up campaign launch tomorrow
15-September-2011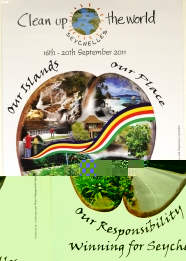 Several activities have been planned for this year's campaign which will start tomorrow and go on until September 20.
The campaign will be launched tomorrow at Cascade by Minister for Home Affairs,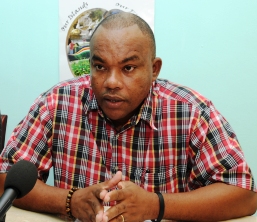 Environment, Transport and Energy Joel Morgan.
Chairperson of the event's organising committee, Barry Joseph, said the national theme is derived from the global theme – Our planet, Our place, Our responsibility.
"We believe that each individual in the society has a role to play in the protection of our environment," he said.
Mr Joseph said over the years there has been an improvement in the way members of the public keep the environment clean.
"We have seen that waste have been reduced and people are being more responsible towards the environment," he said.
Activities will include visits by Mr Morgan, collection of waste and clean up activities at hot spots on Mahe, Praslin and La Digue.
Mr Joseph said among the activities for this year is the cleanest district competition and members of the jury have already been in the districts.
The award ceremony for the cleanest district will be held at the International Conference Centre on September 20.
Collection of waste will start as of September 16 and members of the public can start putting all their rubbish at the various bin sites or to stack it properly by the roadside.
Members of the public are being urged not to put any rubbish by the roadside as of noon on Sunday 18.
The committee is calling on members of the public to join the campaign and to help keep the country clean.
"It is our responsibility to take care of our environment as it is a victory not only for the country, but for each individual," he said.
Collection of scrap metal on Praslin and La Digue will be done at a later date and residents on both islands will be informed through the media.
Mr Joseph is also calling on those who can assist in the collection of waste to help out throughout the campaign.
He added that the committee will also be using the new public announcement system at the Victoria bus terminal to educate members of the public on the importance of taking part in the campaign.