10th All-Africa Games in Maputo, Mozambique September 3-18-Leveau-Agricole takes javelin bronze medal
15-September-2011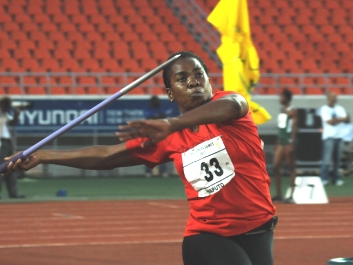 Leveau-Agricole's second throw of 51.26m placed her third overall for the bronze medal after winning the silver in 2007 in Algiers, Algeria.
South African Justine Robbeson landed gold with a throw of 55.57m in Maputo and her compatriot Gerlize de Klerk won the silver with a throw of 52.27.
Seychelles' other bronze medal in track & field athletics was won by female high jumper Lissa Labiche with best effort of 1.80m – two centimeters short of her national record of 1.82m.
She settled for third place on a count-back after two other contestants finished with the same height. Nigerians Doreen Amata and Uhumnoma Osazuwa won the gold and silver medals.
"I lacked concentration and did not feel at ease during my first jumps," Labiche told Sports Nation.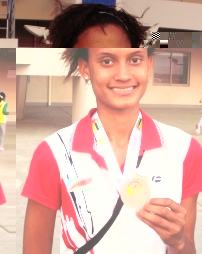 "It was midway through the competition that my performance improved. I was aiming to clear the bar at 1.85m, but did not succeed.
"I am not disappointed, but rather proud on winning a bronze medal for my country," added Labiche who said her next target is to fight for a spot at the London Olympic Games next year.
She was expected in action in the long jump last night.


. Texts by our journalist in Maputo, Roland Duval
. Photos by Joena Bonnelame in Maputo