10th the All-Africa Games in Maputo, Mozambique-Disappointing long jump result for Labiche
16-September-2011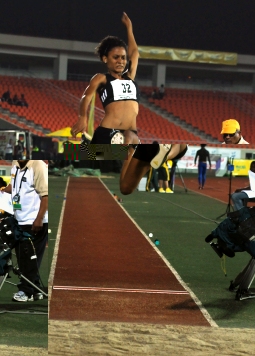 She finished ninth out of 10 competitors after successfully completing only two out of three jumps and failing to qualify for the final.
On her first attempt, Labiche jumped 5.70m and her second attempt was measured at 5.62m. She failed her third jump after she crossed for a red flag.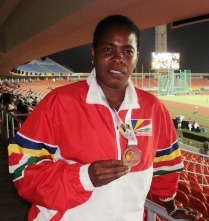 Seychelles' other medallists in athletics in Maputo is Lindy Leveau-Agricole. On Tuesday, she finished third in the javelin event with a throw of 51.62m to win the bronze medal.

South African Justine Robbeson landed gold with a throw of 55.57m in Maputo and her compatriot Gerlize de Klerk won the silver with a throw of 52.27.
Leveau-Agricole said she is happy to win the bronze medal, but not entirely satisfied with her performance as she feels she could have done better.
"The wind was also major a factor," she added.
She also said the All-Africa Games was her last competition this season and that she will be taking a break until next year.
Meanwhile, William Woodcock was Seychelles' last athlete in action yesterday.