Clean Up the World campaign in full swing
17-September-2011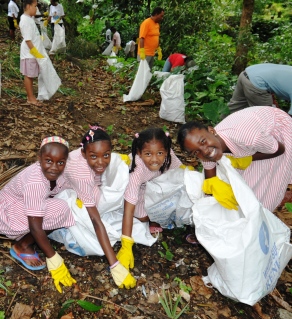 The event was officially launched by principal secretary for environment Didier Dogley in the presence of representatives of different sections of the environment department such as the divisions of risk and disaster management.
Also present were Cascade district administrator Fred Barrat and several individuals from the district.
Mr Dogley said the campaign is a time to show how caring we are towards our environment and to see the importance of maintaining it.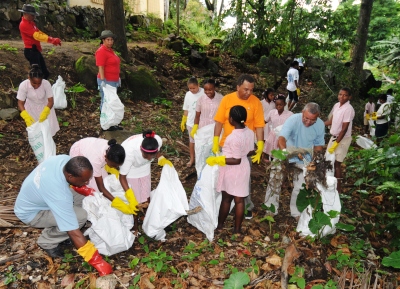 He added that it is the responsibility of each individual to ensure that the environment remains clean and is well maintained.
This year's campaign is being run under the theme 'Our islands, Our place, Our responsibility'.
After the launch, Mr Dogley joined the team present to clean the area near the Cascade primary school.
Other clean up activities were organised at district level and at different work places yesterday and they are expected to continue this weekend.