Palestinian ambassador presents credentials
21-September-2011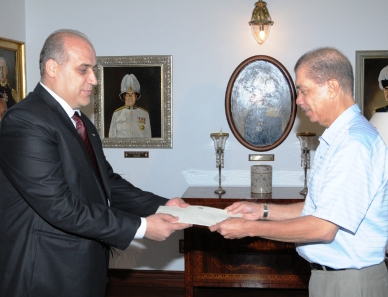 Dr Nasri Abu Jaish is the fourth Palestinian ambassador to be accredited to Seychelles since the two countries established diplomatic relations in 1980.
Dr Jaish said Seychelles and Palestine have a long-standing and friendly relationship, and he hopes to build on this.
"I hope to promote and strengthen this friendly relation between Palestine and Seychelles, between the Palestinian people and the people of Seychelles in many sectors like culture, tourism and other areas to be explored by the two countries."
Dr Jaish discussed various issues with Mr Michel and he also called on Vice-President Danny Faure.
He is based in the Tanzanian capital Dar es Salaam.