Children and teachers celebrate World Peace Day
22-September-2011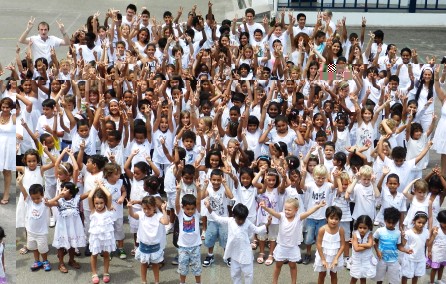 The school's Parents Teachers Association encouraged the children to come to school dressed in white or in any outfit that was inspired by the theme. To encourage the scholars to not only dress a certain way but to actually think about the repercussions of a day of peace, year six teacher, Brendan Herron, encouraged his students to either write a poem or make a poster that inspire ideas of peace.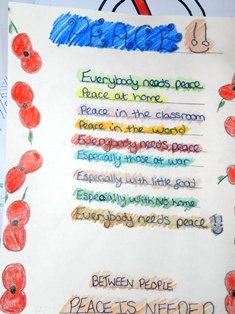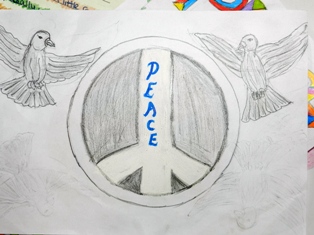 Samples of the children's contributions towards World Peace Day at International School
World Peace Day was encouraged by the United Nations in 1981 in conjunction with a Year of Peace. The motivation behind an International day of peace is not only to inspire ceasefire in countries where there might be war or excessive violence, but to create an awareness of peace in the heart of each and every individual.
Last term the school children all dressed in creative outfits to promote World Environment Day. The seniors performed a music show, recited their own environmentally friendly poetry and prizes were given out to the best dressed in each section. A percentage of the funds raised went to a local charitable organisation that works hard to protect Seychelles' wetlands and wild life.


Contributed by Retha d'Offay
PTA – International School