Indian musical show on Sunday
22-September-2011
Organised by the Ministry of Social Development and Culture in collaboration with the Indian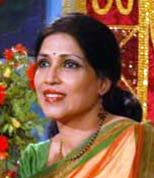 Council for Cultural Relations (ICCR), the show will comprise songs from four major categories or 'Parju', namely Puja (worship), Prem (Love), Prakiti (Nature) and Bichitra (Diverse).
Some songs from Tagore's famous dance-dramas like Bhanushingher Padabali and Chitrangada as well as songs from the Nobel Laureat's 'Gitanjali' collection and some popular patriotic Tagore (Swadeshi) and a couple of songs set to folk tunes will also be included in the programme.
People who are interested to attend the performance should get in touch with the Seychelles National Library today until tomorrow between 8am and 4pm.
Before coming to Seychelles, the group performed in Mauritius and they will leave for Reunion after their performance in Seychelles.
In a career spanning thirty years, Shevanti Sanyal has enthralled audiences the world over and in India with her melodious and soulful renditions.
Well-trained in classical music, she is a 'Top Grade' artist of All India Radio and Doordarshan, the national television.
An empanelled artiste of the ICCR in the Ministry of External Affairs of India, Shevanti has given several recitals in Canada, UK, USA, Mauritius and Russia and has several cassettes to her credit.