Indian Ocean Tuna (IOT) Long Service Award 2011-IOT proud of long serving staff
24-September-2011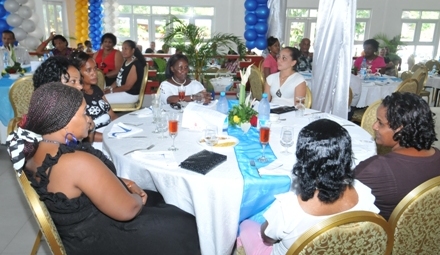 The 53 workers from various sections of the company were congratulated and recognised for their devotion and hardwork during a special award ceremony which included a cocktail at Golden Moon restaurant Anse Etoile.
Out of these employees, 40 are ladies and 13 are men and there is only one expatriate.
Apart from the firm's general manager Anthony Lazazzara and other staff the ceremony was attended by Peter Sinon the Minister for Investment, Natural Resources and Industry.
Michael Nalletamby the Investment and Natural Resources principal secretary was also there as well as that for employment Marina Confait.
There were also the director of employment promotions Ivans Nolin and Seychelles International Business Authority representative Anasthasse Payet.
Four awardees were rewarded for their 20 years of service. These are Laura Anacoura, Philomena Athanase, Annette Rose and Barbara Laira. Another group of 49 staff were awarded for 10 years.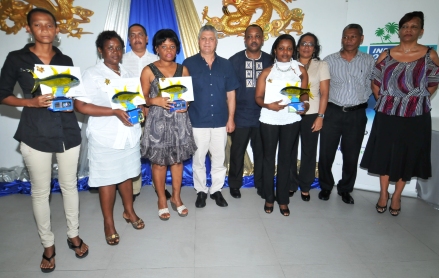 Mr Lazazzara said this is evidence that there is a significant number of employees who are passionate to work at the IOT.
He said the strength of the IOT family relies on people who are able to get together, analyse issues, and find solutions.
"As an example IOT like others in the industry had to face the impact of piracy on the high seas as well as water interruptions on land."
He said the firm has been amongst the leaders in the business since the year 2001 and today 10 years later 'we are still one of the top five tuna cannery in the world – delivering top of the range tuna products to Europe and other countries, maintaining high image of our premium brands – John West, Petit Navire and Mareblu.'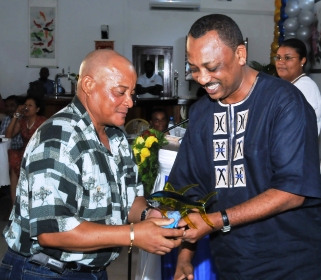 Mr Lazazzara added that his role is to continue improving the performance of the IOT.
Mr Sinon told the staff that they are celebrating long years of service because of their tenacity and perseverance.
He said to be industrious is to be timely and understand 'all that goes on with your job as well as that of your colleagues.'
Chapeaux à vous tous who have made it and set the example to follow, Mr Sinon said.
Mrs Confait also congratulated the staff and had words of encouragement for them.
" The Employment Department is always happy when we find long serving employees in an organisation."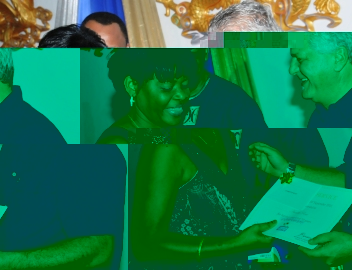 She urged more Seychellois to join the firm and called on staff to also talk good about the IOT.
She asked them to attract young people and bring them on board so that after they have retired they can take over.
A 10-year long serving staff , IOT chief finance officer Joram Madnack paid tribute to his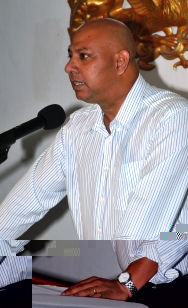 colleagues.
He said they have all made sacrifices in their personal lives to maintain this number of years with the company.

Mr Madnack said the firm is doing its best to make all staff work in a happy and conducive environment.

"Air conditioning has been installed in part of the fish cleaning area as well as air extraction units in the label and case area."
He said the IOT will continue to maintain its commitment to the compensation and 'we're also happy with the government's decision to waive income tax on overtime.'
He added that however, the firm is still faced with significant challenges ahead such as fierce competition in the tuna market coupled with the high prices of our main raw material which is fish.
Mr Madnack said absenteeism was and continues to be 'our main problem and urged staff to be the real ambassador to inspire and show the rest of the team and to tell them what it takes to get where you are today.'
There are around 550 employees who have been with the company for more than 10 years. And next year the IOT will welcome its first group of 22 employees to receive their 25 year awards and in 2013, there will be a further group of 18.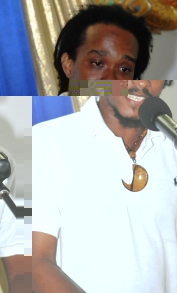 A 10-year awardee and Label and case staff– Tony Joubert thanked the IOT management for their support.

He said the staff are not only celebrating long service but a journey of success and accomplishments.
Apart from their awards and certificates these long serving staff were all qualified to take part in a raffle were many received return tickets to overseas destinations, dinners and lunches as well as other interesting prizes.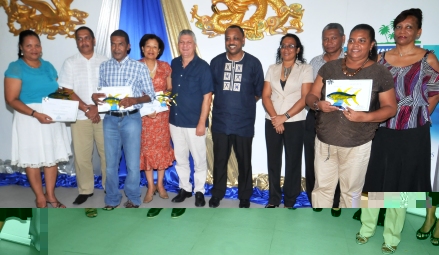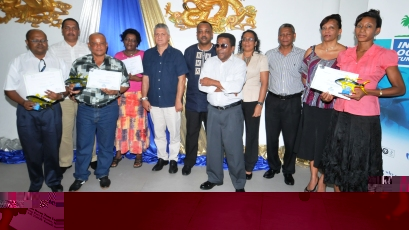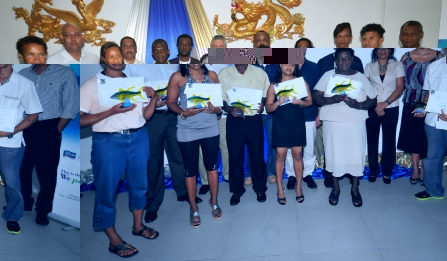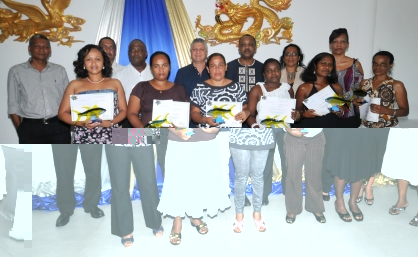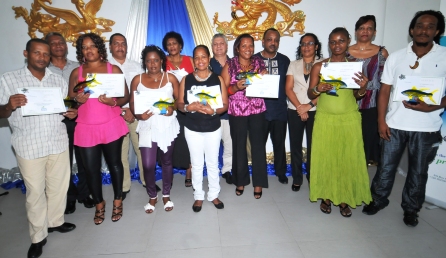 FEATURE SPONSORED BY THE IOT