Interview with artist Kidusie following the release of his new album-An artist's journey
24-September-2011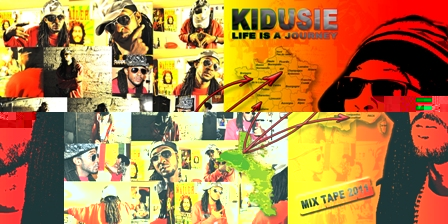 Seychelles Nation: Why the name Kidusie?
Kidusie: Well, Kidusie is not an English word per se. In fact, it stems from the ancient Amharic language of Ethiopia and means we are holy.
Seychelles Nation: What style of music can we expect from this album?
Kidusie: The album comprises entirely Reggae Dancehall mixed with a little R&B, Hip Hop and Black Urban music.
Seychelles Nation: Why this particular style?
Kidusie: The reason I chose this style is because I grew up listening to this type of music. I've lived a great majority of my life in England and the people I hung out with mostly listened to Reggae Dancehall and the likes. It was pretty much everywhere you turned.
Seychelles Nation: What can we expect to gain from this album?
Kidusie: The songs themselves deal mostly with life and love in general – the ups as well as the downs of both and how to cope with them.
Seychelles Nation: Is this your first time writing music or have you had previous experience?
Kidusie: Actually, this is my first international album to ever be released but I have done one or two singles with local singer Jahna Ranks. However, this is the first serious album I have promoted.
Seychelles Nation: You mentioned before that your album is being promoted internationally. Where has it had exposure so far?
Kidusie: The album has been recorded in France – which is where I am working at the moment – but I've been to Amsterdam and Spain for a few promos so far.
Seychelles Nation: How do you think your album will make a difference on the local music scene?
Kidusie: It's good that you ask. In fact, I am trying to bring music to the next level and I hope that this album will be able to do just that. This album is a way to promote my music in Seychelles and Europe. Another album will be out on October 15. This one will be an acoustic unplugged version.
R. C-T.