India's 65th Independence Day-Colourful cultural show marks occasion
24-September-2011
Organised by the Indo-Seychelles Friendship Association (Isfa), the event was a most spectacular display of the good relations between the two countries.
A number of guests were present for the occasion, including Community Development, Youth and Sport Minister Vincent Meriton, the new Indian high commissioner to Seychelles Thanglura Darlong and his family, Judge Durai Karunakaran and members of the diplomatic corps.
Starting off with the countries' national anthems, the new Indian high commissioner was formally welcomed to Seychelles.
This was followed by a fancy dress parade by a group of children, showcasing a variety of casual and traditional costumes from both countries.
Next were patriotic and invocation dances and Isfa chairperson Sundari Jawahar then addressed those present, saying she felt proud to stand as an Indian and that Seychelles had embraced and given her the space to thrive and be successful within the community.
"Over the last couple of years, India and Seychelles have taken their bilateral relationship to another prominent level. The commissioning of the telemedicine and tele-education systems in Seychelles, the IT centre where Seychellois students can benefit from academically, the large amount of medicinal supplies, library books, are all important development facets of the Indo-Seychelles cooperation," she said.
"We cannot forget the timely maritime assistance India has provided to fight piracy and the stationing of an Indian Navy ME aircraft in Seychelles."
The event also served to congratulate Dr V. Ramadoss – a former Isfa chairman and currently chairman of the Seychelles Chamber of Commerce – on his receiving the 2011 African Entrepreneur of the Year award in Toronto, Canada, in August this year.
Mr Darlong also addressed the audience, saying he has been in Seychelles for one month only and has already been overwhelmed by the warm welcome and has been made to feel at home everywhere he has been.
Minister Meriton then took to the podium, where he thanked the government of India for all the support Seychelles has been getting and said he looks forward to strengthening the relationship and make it "a win-win situation".
After the speeches, the show went on with other performances such as 'moutya' dances, English solo and group songs, Creole poems, Hindi and Tamil group dances, karaoke, mimicry and mono-acting.
Everyone received snacks and sweets after the show.
Accompanying the article are some of the photos taken by our photographer Patrick Joubert.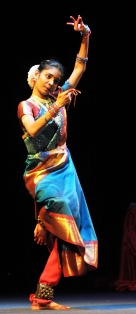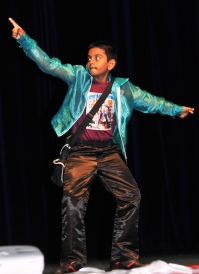 I.H.