National Assembly election-Broadcast campaign
24-September-2011
The campaign will be transmitted on radio starting at 7.30pm and televised at 9pm.
It will be repeated on radio tomorrow.
Each candidate has a maximum 5 minutes to address their constituency.
The order in which candidates present their broadcast campaigns on radio and television is determined by the alphabetical order of the district they represent.
Contrary to the past days when two districts had been featuring per day, today three districts will feature.
The three districts to feature on the programme this evening are Roche Caiman, St Louis and Takamaka.
We present below the three districts' candidates who will present their campaign on radio and TV this evening.
Tomorrow evening, the leaders of the two parties and the independent candidate are expected to wrap up this broadcast campaign with their 13-minute closing addresses. The independent candidate, Jacqueline Hoareau, will speak first followed by the Popular Democratic Movement leader David Pierre. The last leader to speak will be that of Parti Lepep, President James Michel.

Roche Caiman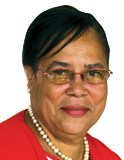 St Louis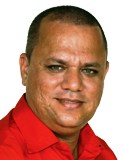 Takamaka