Basketball: National League-Mother-daughter duo leads Stars
27-September-2011
In the men's top league, defending champions PLS Hawks were not in action, but watched challengers Premium Cobras inflict more misery on Baya and MBU Rockers cruise past Drifters.
All the action was at the newly renovated Victoria Gymnasium last weekend as Cascade Bullets' Dan Côme finished one shot shy of reaching double digits as he fired in a season-leading nine treys.
Jana Malbrook takes lead role
After Mont Fleuri had played on a par with Anse Etoile Stars, winning the second quarter 14-9 to lead by four points – 26-22 – at half-time, they just fell apart in the third and fourth as the league leaders stepped up their game.
Jana Malbrook finished with a game-leading 23 points including two treys, to help the Stars dominate the second half 40-13 for a 62-39 victory as they stayed unbeaten in eight games.
Jana's mother Simone Malbrook added 15 points and Lucia Souffe made a 13-point contribution in the win which brought the Stars' points tally to a maximum 16 and they are left to play RA Sisters on October 3 and defending champs HotShots in what could be the title decider on October 8.
Bernadette Songor got 17 points and veteran Williana Dubois 11 for Mont Fleuri who fell to their fourth defeat in nine games.
Cobras rebound, inflict misery on Baya
With four of their big men scoring in double digits, Premium Cobras took the initiative in the second half, winning the third and fourth quarters 26-14 and 18-13 to pull away from a fading Baya team for an 85-67 win.
Indian Ocean Island Games (IOIG) gold medallists Amadou Sylla and Dominic Pillay got 18 points apiece, Timmy Adam 15 and Nigerian centre Ugbaje Ajodoh 14 as the Cobras rebounded from a shocking 77-79 loss to Angels in their previous match to bring their points tally to 23 (10 wins and 3 defeats) for fourth place on the 10-team standings.
Playing without coach Guy Hall on their bench for the fourth straight game, the Cobras trail outgoing champions PLS Hawks, who were not in action during the weekend, by two points despite playing the same number of games – 13.
The two teams will meet on Saturday October 8 in what promises to be a highly entertaining encounter. While the Hawks will be all out to extend their lead on their opponents with their 13th win of the season, the Cobras will look to gun down the champions to bring an interesting finale to the championship.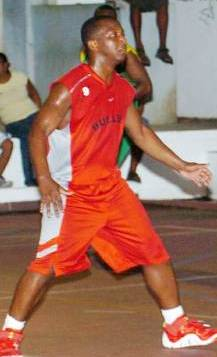 Baya, who are experiencing one of their worst seasons in the last five years, have lost five of their 15 games and have MBU Rockers breathing down their neck.
After collecting their 11th win in 14 games on a 75-62 score against Drifters on Sunday night, the Rockers are in third position with 25 points – the same total as the Hawks and Baya.

Drifters, whose big 102-79 midweek win against tailenders Razors was only their second in 14 matches, are a place from bottom on 16 points.
The Razors are really in danger and are staring relegation in the face after also losing 41-90 to Cascade Bullets who were paced by captain Dan Côme with 42 points –27 of those coming from nine shots from downtown.
Coach Tony Juliette's Bullets are currently seventh on the table with 20 points following six wins and eight defeats in 14 games played, while the Razors are winless in 13 matches.
After trailing Angels by five points – 40-45 – at the breather, Mont Fleuri Dawgz distanced themselves from the Anse Boileau-based team, scoring 51 points and conceded 37 in the second half for a 91-82 win.
Stephan Romain paced the Dawgz with 20 points, his younger brother Kevin added 17, Nigel Cafrine 16 and Sergio Ah-kong 13 as coach Nigel Ah-kong's team celebrated their eight win in 12 games for 20 points and sixth place on the table.
Keiren Agathine's 34 points went to waste in Angels' 10th defeat in 15 games.
Juniors lead second-tier
Even without a coach on their bench, Juniors had no problem beating Cadets 96-34 for their seventh win in eight games to go top in the men's division two standings with 15 points.
The loss is Cadets' eighth in nine matches and they are a place from bottom.
In other matches in the second-tier league, mid-table Beau Vallon defeated Cadets 75-40 and AAP Brothers 50-47.
G. G.