SADC election observers call on President Michel
30-September-2011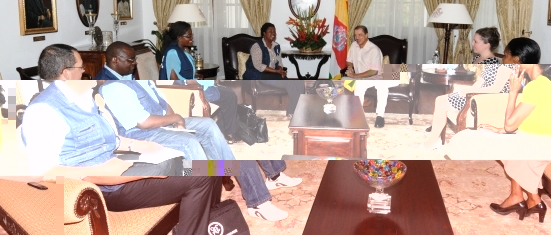 Mr Michel is also president of the ruling Parti Lepep, which is fielding 25 candidates in the ongoing National Assembly elections.
Earlier, another group of SADC observers called on leader David Pierre of the Popular Democratic Movement, which is also fielding 25 candidates in the polls.
The observers – who are led by Rosemary Mashaba – did not talk to the media after the meetings, but in a ceremony to launch her team's work at the Berjaya Beau Vallon Bay resort on Saturday, Ms Mashaba said her group is here at the invitation of the Seychelles Electoral Commission.
SADC member states are guided by the treaty and protocol on politics, defence and security cooperation for the purpose of helping them stick to the principles of democracy and good governance, she said.
"I'm pleased to note the authorities in the country had taken into consideration the recommendations as shared by our mission in May 2011, that will without doubt enhance the electoral process in the country," she said on Saturday.
The mission is expected to give their views – on how voting has taken place – in a press conference on Sunday after poll results have been released.