Italy says Seychelles reliable partner in anti-piracy fight
05-October-2011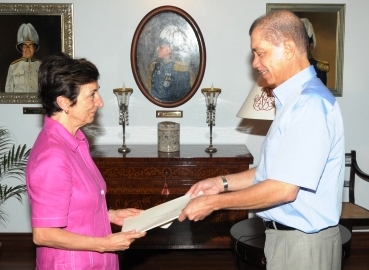 Her country and Seychelles are looking at major security cooperation in the common fight against piracy, she said.
She said piracy is not just a fight for Seychelles or Italy alone, but one for the whole world.
The Seychelles and Italian governments consider economic and political ties between them as excellent, she said.
She noted Italy is our second most important tourism market after France and described Seychelles as a beautiful country with wonderful people.
By last Saturday, 21,046 tourists had come to Seychelles from Italy, compared with 28,124 from leading market, France.
Ms Imperiale also held talks with Vice-President Danny Faure, and will this morning call on the speaker of the National Assembly, Dr Patrick Herminie.