Minister appoints new Youth Council CEO
08-October-2011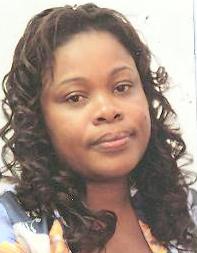 She is Vicky van der Westhuizen, formerly a proportionately nominated member of the Seychelles National Assembly.
Mrs van der Westhuizen replaces Idith Alexander, who was last month promoted to the post of principal secretary for Administration in the President's Office.
Under the National Youth Council Act, the CEO is also the secretary general of the Council. The appointment takes effect on Monday October 10.
Mrs van der Westhuizen has a wealth of experience and knowledge of youth work, having been an elected member of the SNYC from 2001 to 2007.
She started her career as a teacher, teaching at the Plaisance (1997-1998) and La Retraite (1998-2003) schools before being appointed assistant coordinator for Environmental Education in the Ministry of Education from 2004 to 2007 when she became a member of the National Assembly.
As an MNA, Mrs van der Westhuizen has debated on several youth issues and voted in favour of laws and motions aimed at improving the wellbeing of the Seychellois youth.
As a member of the SNYC, she undertook several missions for the Seychellois youth abroad, including taking part in Commonwealth Youth Fora and other youth gatherings, and debates in Canada, Spain and France.
In November 2004 she was elected as the regional representative for Africa of the "Colloque Jeunesse de la Francophonie: Jeunesse Vie Politique et Milieu Associatif" and also represented Seychelles at the General Assembly of the CIJEF (Conseil International des Organisations des Jeunes de la Francophonie).
In his appointment letter to Mrs van der Westhuizen Minister Meriton wishes her success in her "challenging endeavour to contribute towards youth development at a crucial time in the development of our country."