Top Indian artist enthral audience in Seychelles
08-October-2011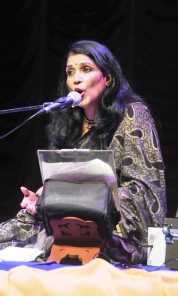 Indian high commissioner Thanglura Darlong, British high commissioner Matthew Forbes, Russian ambassador Mikhail Kalinin and the chargé d'affaires in the embassy of the Order of Malta in Seychelles Alexandra Azais were among those present for the show held in the International Conference Centre.
Others included principal secretaries Linda William-Melanie (social development) and Raymonde Onezime (culture), and director general for culture Marcel Rosalie.
The show was organised by the Ministry of Social Development and Culture in collaboration with the Indian Council for Cultural Relations (ICCR).
Songs performed during the show were from four main categories or 'Parju', namely Puja (worship), Prem (love), Prakti (nature) and Bichitra (diverse).
The audience had the chance to enjoy songs from Tagore's famous dance – dramas like Bhanushingher Padabali and Chitrangada as well as songs from the Nobel Laureat's Gitanjali collection.
Other songs included popular patriotic Tagore and those set to folk tunes.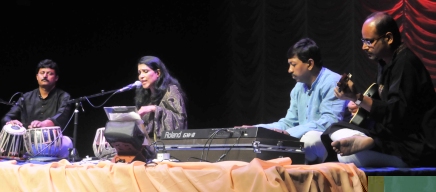 Shevanti Sanyal is well-trained in classical music and is a 'top grade' artist of all India radio and Doordarshan – the national television.