South African national to help set up new crime fighting unit
17-October-2011
The government of Seychelles has appointed a South African national, Frank Dutton, to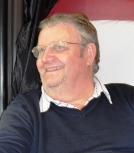 establish and head this new National Crime Service Division (NCSD).
It will have as its primary mandate the investigation of crimes committed locally but will also conduct inquiries in organised crimes linked to Seychelles.
Deterrence and prevention of crimes in addition to criminal intelligence will also feature as part of the NCSD's portfolio.
With the significant rise in criminality in Seychelles over the recent past, especially those related to drugs driven by the need to finance drug addiction, the government has found it necessary to boost up its efforts in the fight against those responsible for committing those crimes.
President James Michel pronounced his commitment to the cause in his National Day Address when he announced that he would launch a 'Social Revolution' to deal with anti-social behaviours, factors, trends and criminality issues amongst our population and especially the youth in Seychelles.
Mr Dutton, who has eagerly accepted the task, brings with him over forty years of vast international experience in serious crime prevention; investigations and detection. He has had successes both in South Africa and in other countries where he has served in Police and UN Institutions. He has an excellent reputation and has held various distinguished appointments in the past.
He was the appointed Chief of Investigation of the Goldstone Commission, formally known as the Commission of Inquiry Regarding the Prevention of Public Violence and Intimidation, which was assigned to investigate political violence and intimidation that occurred between July 1991 and the 1994 general election that ended apartheid in South Africa
From 1996 to 1999 he worked for the International War Crimes Tribunal in The Hague.
From 2000 to 2003 he occupied the post of director general of South Africa's directorate of Special Investigations; the Scorpions which was a multidisciplinary agency that investigated and prosecuted organised crime and corruption under the National Prosecuting Authority of South Africa.
Between 2004 and 2007 he formed part of various commissions of enquiry within the UN, including in East Timor, Sudan, Bosnia and Afghanistan.
Until his new appointment in Seychelles Mr Dutton was a consultant with the United Nations Development Programme specialising in internal investigations involving serious crimes.
Both Minister Morgan and the Commissioner of Police have expressed confidence that the new division will contribute positively towards a reduction in crime and help to improve public confidence in the police.