Photo contest launched as amateurs learn skills
25-October-2011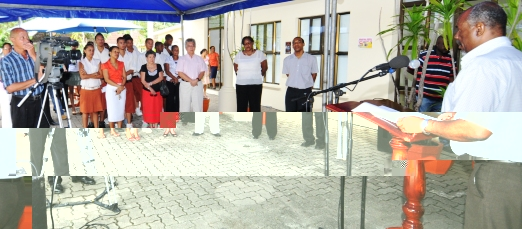 The three-day training and the contest were launched by the director general for Culture Marcel Rosalie, in the presence of Social Development and Culture Minister Bernard Shamlaye, principal secretary for Culture Raymonde Onezime, members of the diplomatic corps as well as the workshop delegates.
Winners of the contest will be announced during the 2012 Creole Festival where those who come out at the top will be able to display their work in an exhibition to be staged then, as they collect their prizes, which are expected to include picture-taking equipment.
Mr Rosalie said contestants will be encouraged to focus on the Creole culture when taking their pictures, adding other people besides those who are following the workshop can also take part.
Details including the rules about the competition are being worked out and will be made widely known through the media soon.