President at meeting of Commonwealth leaders
26-October-2011
The meeting in Perth, which will be attended by the leaders of the 54 Commonwealth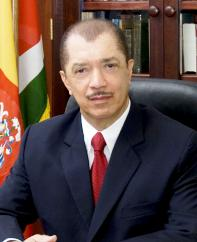 nations, will be opened by Queen Elizabeth II.
The theme for CHOGM 2011 is "Building global resilience, building national resilience."
The development challenges faced by small island nations, such as climate change as well as piracy in the Western Indian Ocean, are expected to be subjects of President Michel's discussion with other world leaders.
President Michel will be accompanied by the Minister for Foreign Affairs Jean-Paul Adam, Secretary of State in the Office of the President Barry Faure and the Seychelles high commissioner to the United Kingdom, Patrick Pillay.
Around 3,000 delegates are expected to attend the 2011 CHOGM, which for the most part is conducted in closed-session meetings, as well as several parallel forums such as the Commonwealth Business Forum.
CHOGM is a forum to pursue trade and investment opportunities and reinforce people-to-people links between Commonwealth leaders and businesses, as well as an opportunity to promote shared values and ideals.